To feel at ease in a hammock is simple. The lake is lapping against the shore. My Journal at hand. Birds are singing. A ropey cocoon enfolds me. Hammock retreats are few and far between for most of us. We are busy. We are always on our way to somewhere as pressing "to do" lists race through our heads. Time to embrace life will come… on vacation…the weekend…after the kids grow up… when we retire.
It will happen some day if…
We do the "right things" and acquire the "right stuff." Then we can be…joyful, satisfied…peaceful. These ideas work well in a consumer culture. They keep us running and wanting. We're told, from any early age, that is how life works. It is as easy as one, two, three. Do. Have. Be.
Do…the right things
Have…get the right stuff
Be…then we'll be who we want to be
It is Backwards!
Life unfolds like this… Be… Do… Have.
Be…Who we are
Do…Being informs what we do
Have…Then we'll have what matters.
Diane Von Furstenberg dem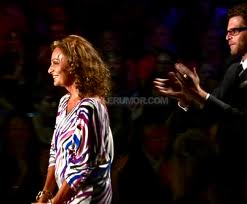 onstrated this in a statement about her remarkable fashion career. "I didn't really know what I wanted to do, but I knew the woman I wanted to become." That insight guided her actions. What she'd do or have was not formed yet. It didn't need to be. When we start being the person we want to be, we start doing and having the things that we desire.
How we are being is the most intimate part of how we live.
It's what REALLY matters.