MEET NANCY HILL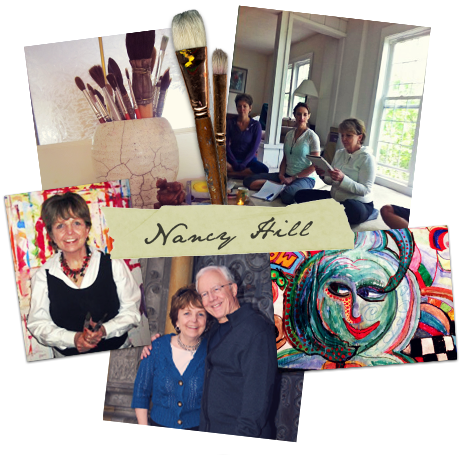 Hello I'm Nancy…
It took decades for me to realize that life naturally unfolds and to remember that is a delicious way to live. My great passion is helping women trust their own process and find their own voice. I lead women's circles, write, create workshops and retreats to do just that.
I have a Master's degree in Social Work and have been in the helping professions for 40 years. To say that I'm a seasoned professional is to say that curry is a bit spicy.
Fifty years of loving the same man is an education in itself. We've traveled together from teenagers to grandparents with lots of twists and turns along the way. Now we delight in our four granddaughters, three of whom are now teens.
My first book, Unfolding; Slow Down, Drop In, Dare More, will be published by White Cloud Press in April 2013 a couple months after my 69th birthday.
I believe…
It is never too late to discover our gifts.
We are alive to remember who we are and to choose love over fear.
Small acts of kindness can change a person's life.
Saying what we want takes practice – lots of practice.
We are part of something more profound than we can imagine.
To risk being ourselves is rewarded with aliveness.
Silence feeds our souls.
Life is an unfolding mystery.
I Love…
Painting without knowing what will appear
Vintage china and teakettles that whistle
Yoga classes that awaken my heart and still my busy mind
The scent of a freshly picked tomato and pine on mountain breezes
Meandering through the winding streets of Paris and Barcelona
Creating a whole meal from what I find in my fridge and cabinets
Laughing for no good reason
Freshly written words that are raw and real
Falling asleep holding Don's hand