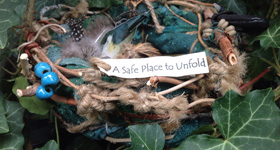 The Book
UNFOLDING – A NEW PUBLICATION
Unfolding invites curiosity and wonder. Its message: Slow Down –Drop In –Dare More to find your voice and embody your true self. Read it and be inspired!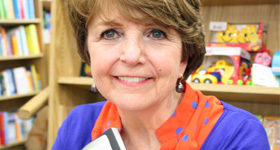 Events
Living in Your Sacred Center
Warrenville, IL.  May 17, 2015
Join a circle of women as the Medicine Wheel becomes our path to wholeness.
Unfolding: To Open – Remove Layers – Make Known
Saugatuck, MI.  June 4 – 7, 2015
Silent mornings, yoga, reflection, journaling prompts, solo time and sacred circle work.
Sacred Center
Saugatuck, MI.  June 12 – 14, 2015
Join Nancy and Stacey as we use five healing balms; Silence, Dance, Play, Storytelling, and Chanting to connect with Sacred Center.
Blog
WOMAN TO WOMAN WISDOM
Peal back the layers of your hurried life, pour a cup of tea and consider soul tasks. The messages found here offer a gentle nudge to Dare More and unfold your true self.