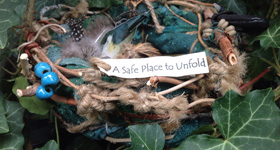 The Book
UNFOLDING – A NEW PUBLICATION
Unfolding invites curiosity and wonder. Its message: Slow Down –Drop In –Dare More to find your voice and embody your true self. Read it and be inspired!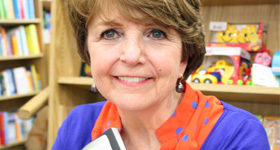 Events
Icons of Mythic Self Workshop
Downers Grove, IL.  Nov. 15, 2015
A Circle Artbook for Symbolic Self-Discovery.
Unfolding: To Open – Remove Layers – Make Known
Saugatuck, MI.  June 2 – 5, 2016
Silent mornings, yoga, reflection, journaling prompts, solo time and sacred circle work.
Blog
WOMAN TO WOMAN WISDOM
Peal back the layers of your hurried life, pour a cup of tea and consider soul tasks. The messages found here offer a gentle nudge to Dare More and unfold your true self.