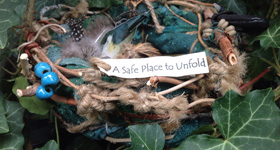 The Book
UNFOLDING – A NEW PUBLICATION
Unfolding invites curiosity and wonder. Its message: Slow Down –Drop In –Dare More to find your voice and embody your true self. Read it and be inspired!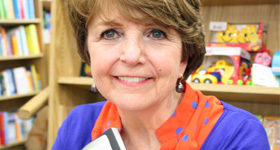 Events
Writing to Unfold Retreat
Saugatuck MI.  June 5-8, 2014
Writing is a path that connects us to our voice. We write, then read in a caring circle. In time, it becomes easier to speak our truth. Let your words stream across the page. You will be renewed and discover the courage to boldly claim your voice. You'll be amazed at what shows up when you find a safe place to unfold! I look forward to meeting with you.
Blog
WOMAN TO WOMAN WISDOM
Peal back the layers of your hurried life, pour a cup of tea and consider soul tasks. The messages found here offer a gentle nudge to Dare More and unfold your true self.